The tool allows automatic alignment between parallel texts in the same language. Its purpose is to display various degrees of textual variants based on syntactic alignment.
The tool performs automatic syntax-based intra-language alignment. It performs automatic alignment of different versions of a text. Its concept is based on a modified version of the Needleman-Wunsch algorithm (for more information, see the Bibliography).
It also provides additional refinement criteria, which can be chosen by the user according to the degree of similarity between the texts and to the purpose of the alignment:
Ignore nonalphabetical: ignores symbols such as punctuation and numbers, anything that is not an alphabetical character.
Case sensitive: detects variation between words in different cases.
Ignore diacritics: ignores any type of diacritical character, including punctuation.
Levensthein distance:allows more tolerance on the alignment of similar words, based on a revised version of the Levensthein algorithm (for more information, see the Bibliography).
The website currently allows two types of workflow for the alignment:
Note:
The display of multiple sentences is currently different. Matching tokens are displayed in green, not aligned tokens are displayed in red. Tokens that match only in some of the given sentences are highlighted in light green.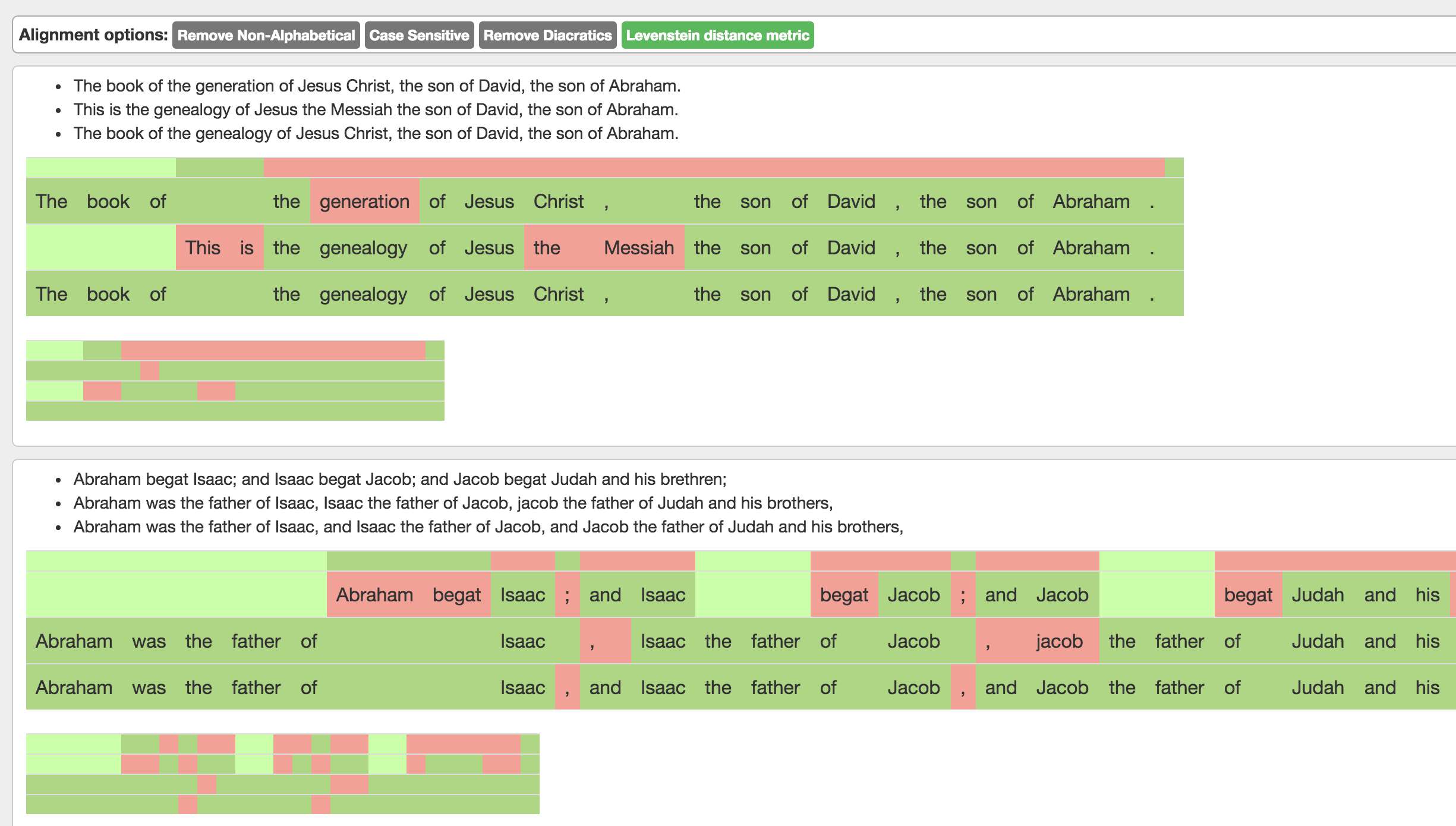 The field below the aligned sentences shows the degree of matching. Moving the cursor over the single squares, the name of the single tokens appears.